Premium Topsoil
What is Topsoil?
Topsoil refers to the uppermost top layer of the soil. It's the organic, nutrient-rich part of the soil that harbours life in form of plant roots, fungi and microorganisms. The condition and quality of the top soil determines the health and growth of plants. Quality topsoil contains a healthy balance of soil biota, nutrients and provides a suitable medium to retain moisture and support sustainable plant growth.
Grow With Us
Gippsland Soil Solutions produce a rich, organic topsoil of good structural integrity comprising of recycled and composted components made to AS4454-2012 Composts, Soil Conditioners and Mulches standards. Organic matter and recycled paper compost is added to our Premium Topsoil for porosity, improved water and nutrient holding capabilities, which is then screened to 16mm minus for product consistency and conformance to AS4419-2003 – Soils for landscaping and garden use. Gippsland Soil Solutions Premium Topsoil is an easy choice for large volume, high quality and value. The organic matter content increases living natural soil biota (microorganisms), which add a richness and earthy smell to our friable topsoil. With significant and consistent volumes available, our customers are given the confidence that each batch of our Premium Topsoil is manufactured using a refined recipe including locally sourced ingredients to ensure a consistent and durable premium quality topsoil that exceed market expectations. As our carefully chosen Topsoil ingredients are unlikely to contain viable weed seeds, you can be confident that our Premium Topsoil is ideal for your garden.
GSS Premium Topsoil is ideal for a large variety of projects including:
Garden beds (raised), borders and bases
Garden renovation
Vegetable patches
General landscaping
Rehabilitate construction areas
Backfill low lying or uneven areas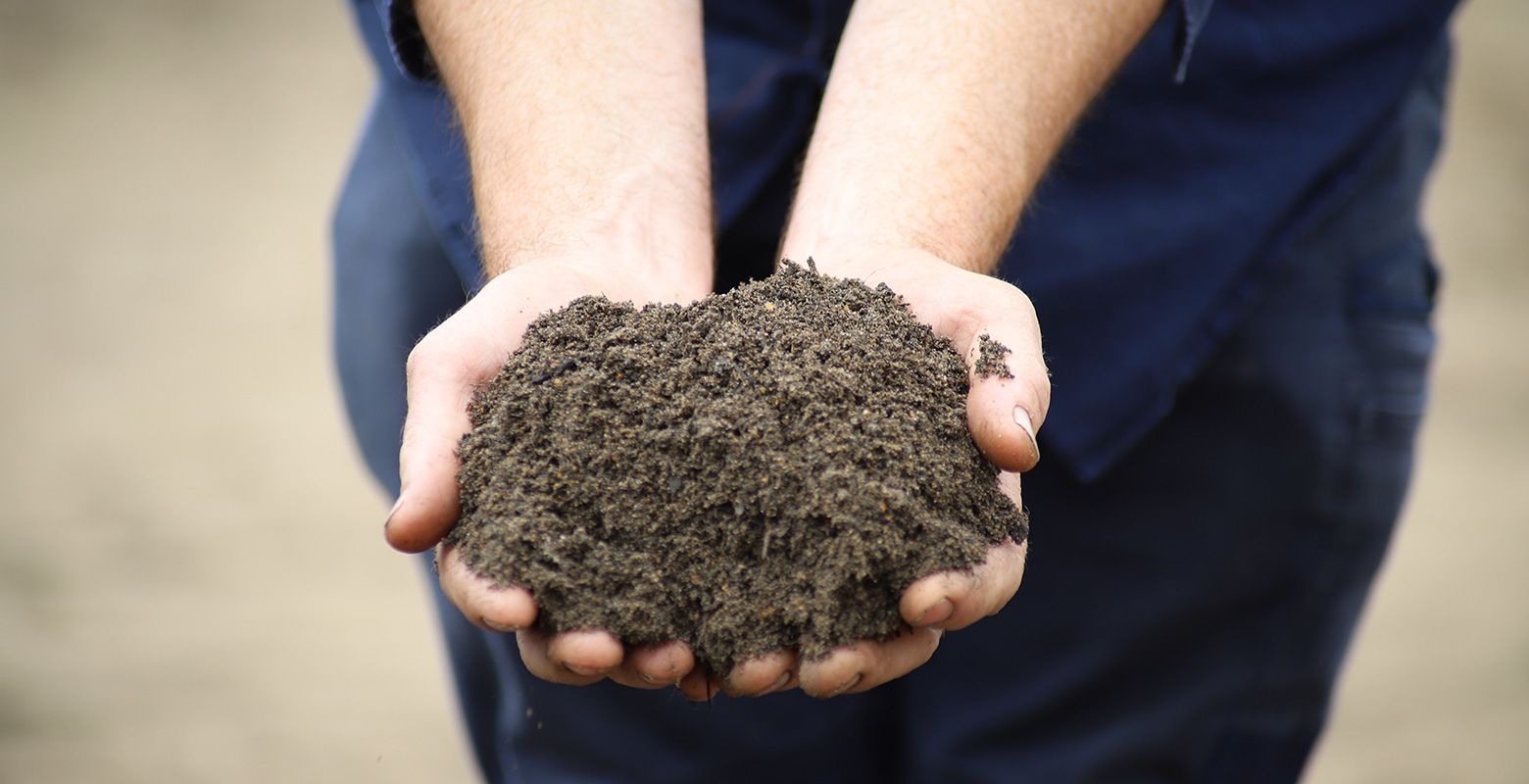 Our Quality Promise
At Gippsland Soil Solutions we pride ourselves on applying routine testing and monitoring, making sure our Premium Topsoil reaches our highest standard for quality and consistency for your peace of mind. Typical soil analyses is available on request.
GSS Premium Topsoil provides the following benefits:
Supports plant growth
Free of lumps and larger sticks
Promotes nutrient retention
High organic matter content
Made in Gippsland from local materials
Increased water holding capability
Excellent growing properties
Clean with minimised risk of weed seeds
Great structure for general use in most projects
Reliable and professional delivery service for bulk orders with our own truck fleet
Great value!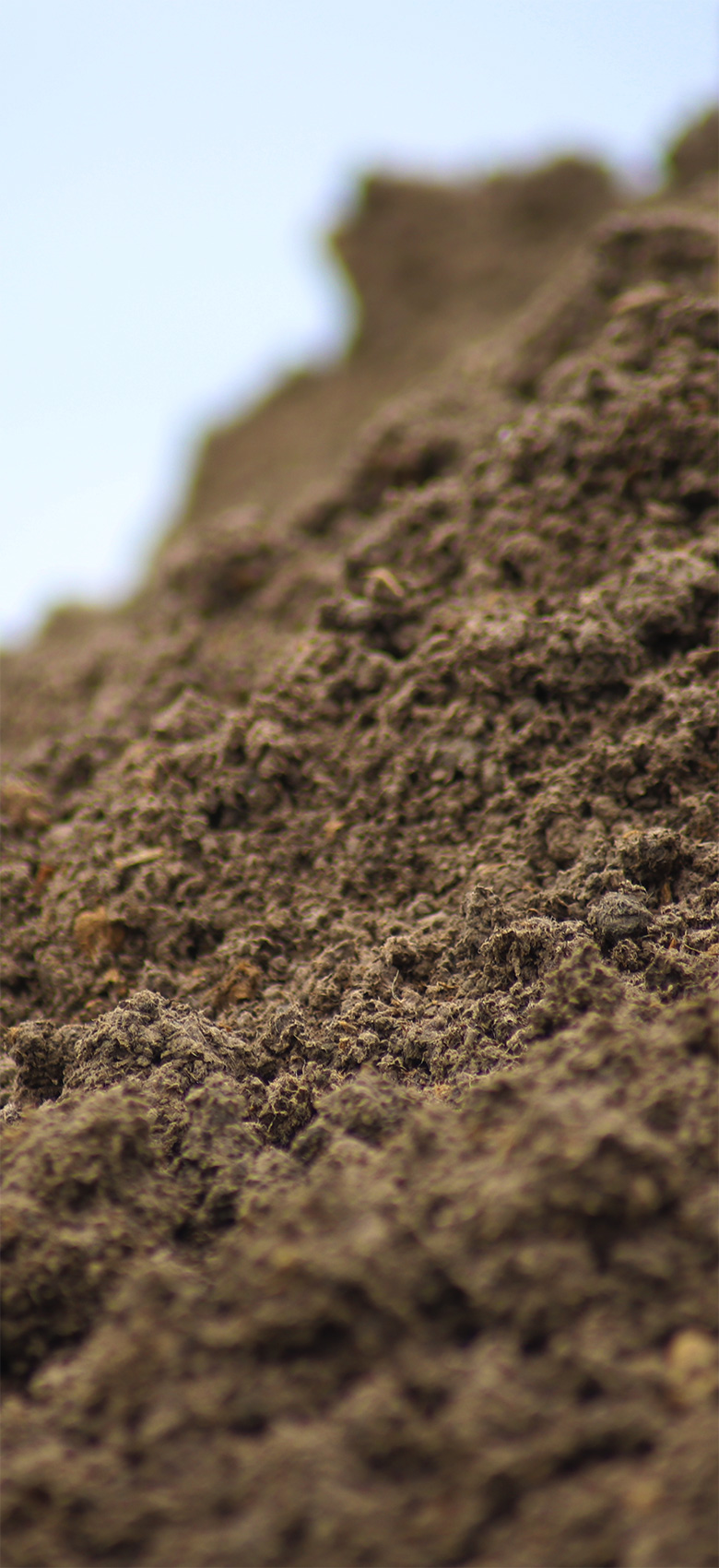 What's in Premium Topsoil
Soil Biota — Beneficial fungi and bacteria for healthy plant growth
Macro & micro nutrients — helps to support healthy, balanced plant growth
Organic Compost — helps improve soil pH and structure (~17% Calcium content), allowing excellent nutrient retention, water holding capabilities and adds soil biota.
Clean sandy loam — Base ingredient, sourced locally from Gippsland quarries.
No artificial colours or preservatives
Find Your Local Stockist
Find a local stockist here or ask for Gippsland Soil Solutions Premium Topsoil at your local Garden Supply Centre.
Our soils are delivered in bulk loads (truck and trailer typically 34m3) by our transport or can be collected from our depot. Depending on size of your bulk order volume, we may be able to adjust ratios of material to meet your project needs. For wholesale and bulk orders please email or call us directly.
What Our Clients Think
"The guys at Gippsland Soil Solutions performed a great job producing Topsoil on site, on time, and on budget."
Barry Dungey, Energy Brix Site Rehabilitation General Manager
"We've used Gippsland Soil Solutions to spread Composted Soil Conditioner over 7 - 8years now [...]. Soil pH values have improved up to 1 full pH unit and we haven't had to buy any lime."
Soren Christensen, Dairy Farmer
"We've noticed how the pasture is significantly better yielding for both silage and hay."
Wayde Hodgson, Hodgson Ag Contracting (Flynn)