Composted Soil Conditioner
Why Add Compost?
Soils rich in compost encourage good micro-organisms (biota) and enhance the physical and chemical characteristics of the soil, therefore restoring life back into your ground encouraging root and plant growth. By adding compost to your soil you also increase the organic matter and cation exchange capacity. This in turn makes your soil more friable and easy to handle, and able to potentially hold more moisture and valuable nutrients.
Grow With Us
Gippsland Soil Solutions' Composted Soil Conditioner is an enriching blend providing valuable organic matter and calcium which helps to raise soil pH and is ideal to help rejuvenate depleted soils. Made from carefully assessed recycled paper pulp that has been composted, we add value to an organic resource and reduce landfill.  Whether you are setting up a new landscaping project or building up existing garden beds, this soil conditioner helps your soil to flourish again. Our Composted Soil Conditioner is produced using industry leading methods, providing our clients with a superior, certified product to get the most out of your gardening, landscaping, agriculture and horticulture projects.
GSS Compost Soil Conditioner is ideal for a large variety of projects including:
Substituting for lime application in Agricultural industries.
Improving soil organic matter levels.
Improving soil pH levels.
Soil structure improvement / fortification
Rehabilitation projects.
Erosion control.
Our Quality Promise
At Gippsland Soil Solutions we pride ourselves on applying routine testing and monitoring, making sure our Compost Soil Conditioner reaches our highest standard for quality and consistency for your peace of mind.
GSS Compost Soil Conditioner provides the following benefits:
Improves soil structure, pH and organic matter levels.
Helps repair depleted soil
Improved nutrient retention potential
Made in Gippsland from local materials – so a low carbon footprint.
Improved soil water holding capability
Minimise risk of weed seeds
Consistent feedstock for quality control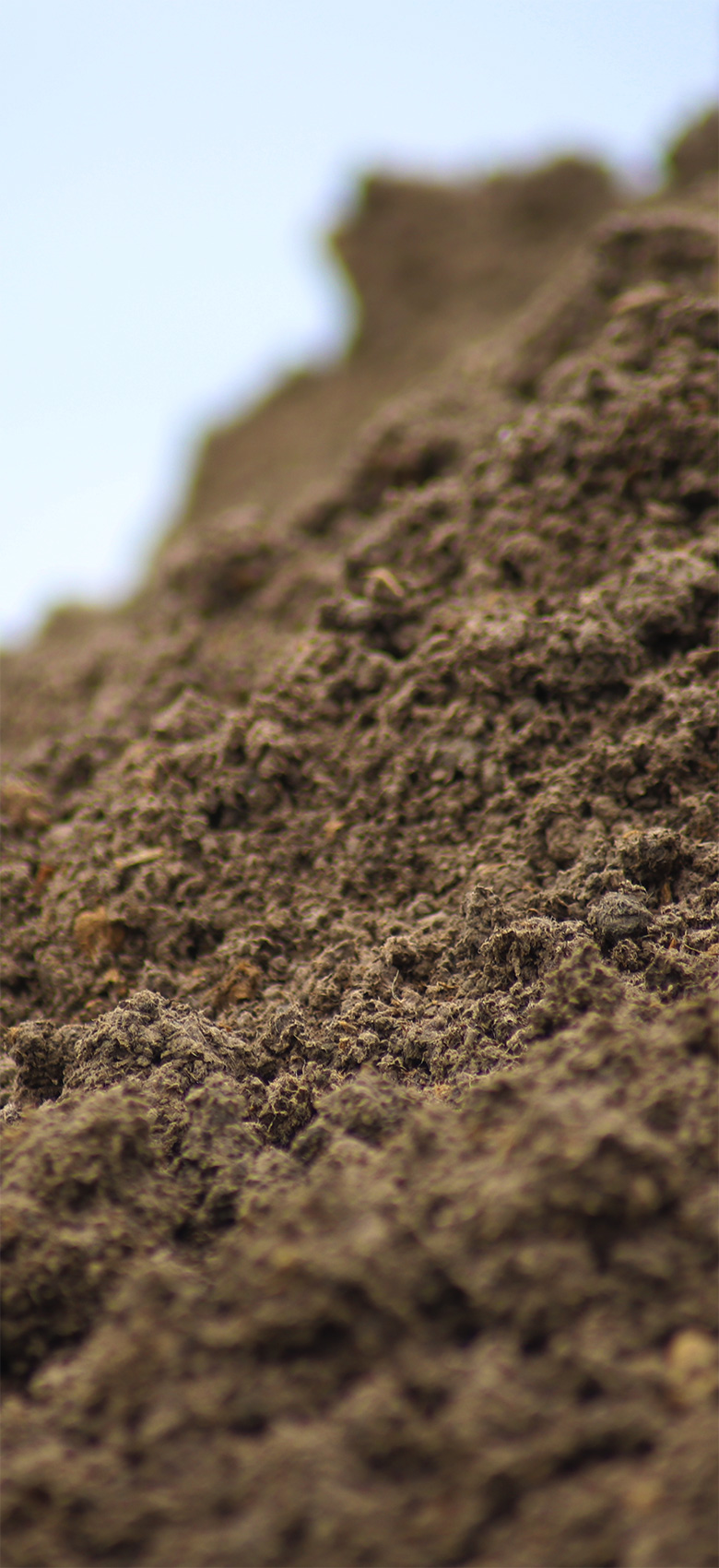 What's in Composted Soil Conditioner?
Recycled Paper Pulp — Improved soil pH and structure, allowing excellent nutrient retention and water holding capabilities
Calcium
Organic matter and therefore organic Carbon
Soil Biota — Beneficial fungi and bacteria to help promote healthy plant growth
Macro & micro nutrients — Supports healthy, balanced plant growth
Call Us Today
Our Composted Soil Conditioner is delivered in bulk loads ideally directly to the area(s) of application. For large scale projects and bulk orders we also offer supply and spreading services utilizing our modern, specialized equipment. Please call us to discuss your requirements.
What Our Clients Think
"The guys at Gippsland Soil Solutions performed a great job producing Topsoil on site, on time, and on budget. "
Barry Dungey, Energy Brix Site Rehabilitation General Manager
"We've use Gippsland Soil Solutions to spread Composted Soil Conditioner over 7 – 8 years now [...]. Soil pH values have improved up to 1 full pH unit and we haven't had to buy any lime."
Soren Christensen, Dairy Farmer
"We've [...] noticed how the pasture is significantly better yielding for both silage and hay."
Wayde Hodgson, Hodgson Ag Contracting (Flynn)